Cobra Trackers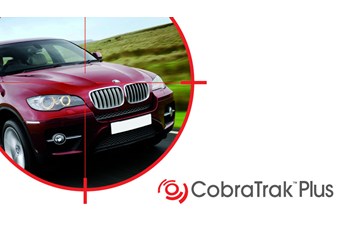 CobraTrak Protect & Connect 6 (Please Call) Fully Installed - Thathcam S7 Approved
CobraTrak Plus offers GPS stolen vehicle tracking with the added security of generating the following alerts:-
Tow-away alert - triggered when motion is detected with the ignition switched off
Tamper alert - activated when the system battery is disconneted or discharged or the wiring is cut
GSM jamming alert - triggered when an attempt is made to jam the GSM signal.
CobraTrak Plus Key Features
Pinpoint GPS tracking (accurate to within 10 metres)

International GSM coverage

European coverage (36 European countries plus Russia and South Africa)

European Police liaison

Tow-away alert

Tamper-alert

No Police hardware required

Detailed history during the theft to facilitate recovery

Thatcham 'CAT6' accredited

Sold Secure approved

Recognised by major insurers

Automatic system health check

Internal battery back-up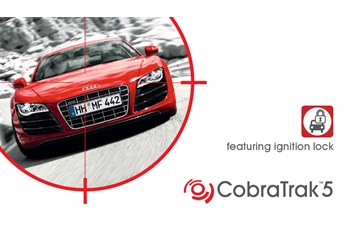 CobraTrak 5 (Please Call) Fully Installed - Thatcham S5 Approved
CobraTrak 5 is our top of range system, incorporating all the benefits of the standard CobraTrak Plus system with the added protection of.
Automatic Driver Recognition (ADR)

Remote Engine Immobilisation

The highest level of insurance accreditation available in the UK - Thatcham Category 5

GPS and GSM jamming detection
ADR (Automatic Driver Recognition)
The driver card is a discreet pocket-sized card that you carry with you whenever you drive your vehicle. On leaving your vehicle, the system automatically arms itself.
If the vehicle is moved without the driver card present, Cobra's Secure Operating Centre is alerted instantly to a potential theft. This means that even if your vehicle is taken using your own keys, the theft is detected immediately.
How does it work?
The functionality is exactly the same as for CobraTrak ADR, but with the additional protection of Remote Engine Immobilisation:
Remote Engine Immobilisation technology enables Police to authorise Cobra to send an alert to the vehicle to prevent the engine being restarted once it comes to a standstill. This significantly increases the chance of your vehicle being recovered undamaged, and can also help Police to avoid high speed pursuit of suspect vehicles.
Thatcham Category 5 Approved
CobraTrak 5 conforms to the highest accreditation for stolen vehicle tracking systems, Thatcham Category 5.