Scorpion Track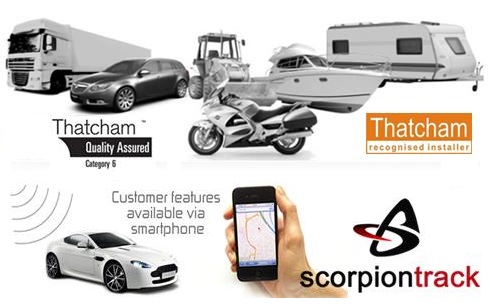 ScorpionTrack ST50 (Please Call) Fully Installed - Thatcham S7 Approved
(Stolen Vehicle Recovery System)
Why Choose ScorpionTrack?
Award Winning vehicle tracking device, including Security Product of the Year 2012-13

Insurance Approved

Cheaper Insurance

British Designed and Manufactured - Best British Product

24Hr Monitoring by Scorpion European Control Centre based in Britain

Technologically Advanced System - Developed with high recovery rate performance in mind

From Scorpion Automotive, a Trusted Brand established in Vehicle Security since 1973

Scorpion Automotive supplies to other leading vehicle manufacturers inc. Aston Martin, Ford, Renault, Toyota, Subaru, DAF, Triumph

Lowest UK subscription options - £130pa

ScorpionTrack Features

Free Vehicle Battery & Tracker tamper alarm included

Free low vehicle battery txt alert

Industry leading 120 days battery life, that is recharged upon starting of the vehicle

Free live location pinging on demand via website and smart phone friendly website

Online paperless registration

5 Year Extended Warranty

European coverage included as standard

24Hr Monitoring by our specialist Stolen Vehicle Monitoring Team

Now with - KeyGuard technology
Why Do You Need ScorpionTrack?
1.5 million car related thefts recorded in 2007-08*
Large volume of stolen cars never recovered
Organised car theft organisations common in the UK
Violent car theft on the rise in the UK & Europe
Car theft practises changed to overcome latest technology vehicle security
Over 75% of vehicles are stolen with keys resulting in house break ins and personal attack on occasions
Your car is ten times safer from theft if fitted with a security device*
*Figures taken from latest UK home office statistics - The Solution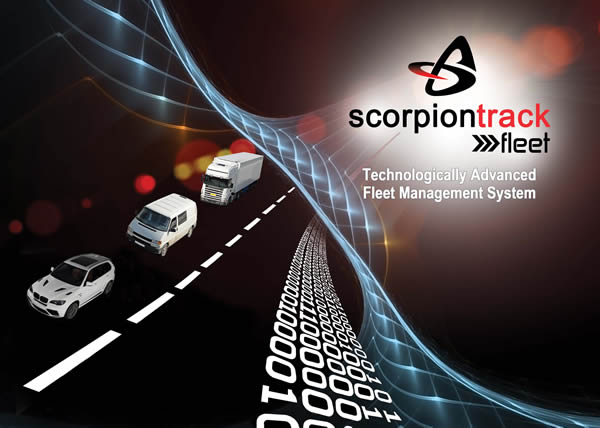 ScorpionTrack Fleet ST70 (Please Call) Fully Installed - Thatcham Cat S7 Approved
ScorpionTrack Fleet's innovative technology is helping to drive fleets forward, whether you have a fleet of 5 or 500. The ScorpionTrack Fleet system allows you to manage vehicles and drivers with precision, and increase productivity while saving time and money.
With subscription costs equivalent to just 20p/day for each vehicle in your workforce - ScorpionTrack Fleet offers the most affordable yet high quality system on the market today.
Why Choose ScorpionTrack Fleet?
100% web based, no installation, no downloads and guaranteed reliability

Innovative, industry leading fleet management technology

High quality yet affordable (20p/day per vehicle*) system technology

Manage drivers and vehicles with precision

Increase productivity, save time and money

Complex tracking solutions to meet your business needs

Access to real-time KPIs and dashboards

Decrease fleet running costs, increase profit and workforce efficiency

Reduce carbon footprint and promote environmental sustainability

Online context sensitive help

British designed and manufactured

From Scorpion Automotive, a trusted brand established in vehicle security since 1973.
ScorpionTrack Key Features
Live map with vehicle position updates in near real-time (at least once a minute)

Reports with vehicle position data in real-time (every ten seconds)

Highly customisable dashboard with KPI graphs

Flexible vehicle groups, assign vehicles to multiple groups

Highly customisable, powerful and intuitive reporting and report scheduling

View reports online or export to HTML, PDF or Excel for further processing

Add a flag to any journey or event in a generated report for later perusal

Receive scheduled reports by email

Highly customisable, powerful and intuitive alert system

Highly customisable, and extensive geofence system, including either circular or polygon (any shape) geofences

Receive alerts by email, text message or both - 24/7

Alerts displayed in real-time on live map with audio notification

Unique driver login allowing drivers to manage their own mileage

Unique driver comparison allowing drivers to compare KPI statistics against other drivers promoting driver efficiency and safety

Powerful permission controlled user access

Comprehensive user activity log

No more tutorial fees - simple and easy to understand online context sensitive help

Scorpiontrack S5 VTS - Thatcham Approved S5
Premium Thatcham Approved Tracker For Your Vehicle With ADR Driver Tags
24/7/365 Theft Monitoring
Thatcham & Insurance Company approved
GPS accurate to within 10 metres
European coverage included as standard
Tow-away & tamper alerts
Low vehicle battery text alert
Location on demand
Automatic health checks - 28 day & on-alert
2 x Automatic Driver Recognition Tags