Tracker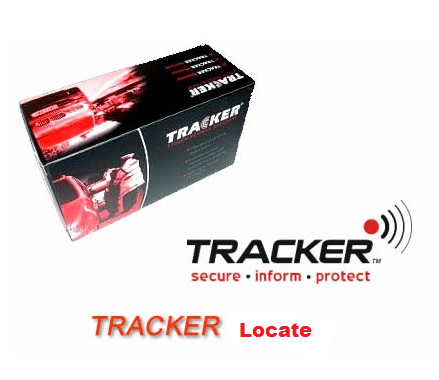 Tracker Locate (Please Call) Fully Installed - Thatcham Cat S7 Approved
Our top of the range Stolen Vehicle Recovery solution is the most advanced on the market. The unit is hidden in your vehicle by one of our approved engineers and activated in the event of a theft allowing your vehicle to be tracked. With TRACKER Locate you are protected from even the most professional criminals to ensure fast recovery, often within 24 hours of activation.
New TRACKER Locate customers can now view their vehicle online using our new My TRACKER website. My TRACKER offers a host of useful information and features such as detailed driving and journey reports, route mapping and security alerts.
TRACKER Locate features:
Patented VHF technology to find stolen vehicles even when they are hidden in metal containers or underground car parks
The combination of 3 methods of location tracking (VHF, GSM and GPS) provides Europe wide coverage
Dual technology and signal jamming detection to stop criminals using GPS/GSM jammers to block the tracking device
In-built motion sensors to identify unauthorised movement
Nationwide support from all UK police forces
Full access to the My TRACKER website
The TRACKER Mesh Network for even faster and more accurate tracking and location
How it works
Notify
If your vehicle is stolen you should call the police and TRACKER. The motion sensor may notify TRACKER about the unauthorised movement of the vehicle before you become aware of the theft.
Activate
On confirming the theft we will activate the tracking unit.
Track
The police will use TRACKER receivers in their patrol vehicles and helicopters to locate your stolen vehicle. As part of the TRACKER Mesh network your car will also be tracked by other vehicles fitted with TRACKER units that will send alerts to TRACKER and the Police if they pass your stolen vehicle.
Secure
Your vehicle will be identified and secured and a TRACKER security guard will wait with your vehicle until recovery can be arranged if required.
. An annual subscription costs £145 ex. VAT and 3 year subscription is £332.50 ex. VAT. Contact our sales team to discuss the options.